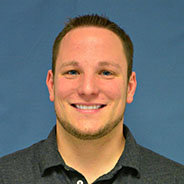 Matt DuBois, President
A graduate of the Connecticut Culinary Institute (now the Lincoln Culinary Institute), Matt is cofounder of the Bankery and co-owner of Skowhegan Fleuriste & Formalwear in downtown Skowhegan. Matt has volunteered for Main Street Skowhegan since 2010 and is a board advisor to the Western Mountains Fund of the Maine Community Foundation as well as a corporator of Franklin Savings Bank Bancorp, MHC. He believes strongly in supporting his local economy by sourcing local ingredients and products for his businesses whenever possible. Matt enjoys kayaking and cross-country skiing in Maine's beautiful outdoors.
Brandi Meisner, Vice President
Born and raised in Skowhegan, Brandi graduated from Skowhegan Area High School in 1998 and earned her M.B.A. from Thomas College. She also studied abroad at Bond University in Australia. Brandi is a producer at Higgins and Bolduc Agency, Inc., specializing in commercial and personal insurance. She and her husband, Nahum Meisner of Maine Cedar Hot Tubs, share a beautiful daughter. Brandi brings event organizing and fundraising expertise to the board and is committed to getting more young people involved.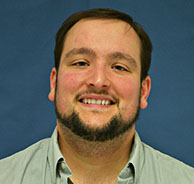 Mike DuBois, Treasurer
Originally from Millinocket, Maine, Mike has been a resident of Skowhegan since 2010. He graduated magna cum laude from the University of Southern Maine in 2010 with a B.A. in mathematics and was a graduate instructor at the University of Maine while pursuing graduate studies in his field. He is now co-owner of the Bankery and Skowhegan Fleuriste & Formalwear, both situated in our historic downtown Flat Iron District. As a local entrepreneur, Mike is engaged by Main Street Skowhegan's efforts as a catalyst for historic preservation and economic revitalization. Mike has a passion for numbers and cooking and enjoys traveling to the Maine coast with his beautiful wife, Desiree, and daughter Skyla.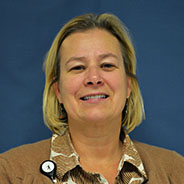 Lisa Caswell, Secretary
In addition to serving as Main Street Skowhegan's secretary, Lisa is also chair of the Organization Committee. She has been director of pharmacy at Redington-Fairview General Hospital since 1992. She lives in Canaan with her family, which includes a husband who is often enlisted for volunteer opportunities at Main Street and elsewhere, a very busy teenage daughter, and a musical son who is generally away at college.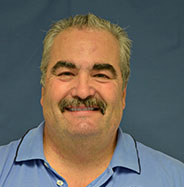 Don Bolduc
Don has more than 20 years of experience on the police force, serving the town of Millinocket before coming to Skowhegan, where he is police chief. He has volunteered for various community groups including the Skowhegan Rotary Club, Cub Scouts, Boy Scouts, and Little League. He joined the Main Street Skowhegan board to be more involved in organizing events and promoting the town.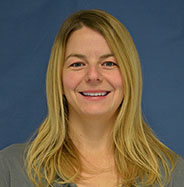 Margi Browne
Proud to be part of revitalization efforts in the Skowhegan area, Margi helped convene the committee that restored the Bernard Langlais Skowhegan Indian sculpture in 2014. Margi grew up in Wilmette, Ill., and attended New Trier High School before studying dance, anthropology, and photography at Goucher College in Baltimore, Md. She also has a master's in teaching from the University of Maine, Orono. Margi moved to Maine more than 10 years ago with her husband, Kevin, who grew up in the area. Together they own Lakewood Golf Course in nearby Madison.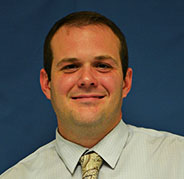 Patrick Dore
Patrick is the loan officer at Franklin Savings Bank in Skowhegan. A Skowhegan Area High School graduate, he moved back here from Southern Maine with his wife, Erin, and his son and daughter. Patrick is proud to be part of the community development programs in Skowhegan.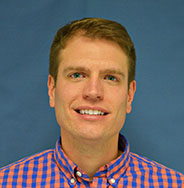 Sam Hight
Sam graduated from Skowhegan Area High School as valedictorian in 2003 and earned his B.A. in economics from Bowdoin College. He was an investment banker with Deutsche Bank in Boston before returning to Skowhegan in 2008 to start Hight Ford, part of the Hight Family of Dealerships begun by his great-grandfather Walter H. Hight in 1911. Sam and his wife, Amanda, live in Norridgewock at the Somerview Farm with their goldendoodle, Somerset, and her goat and chicken friends. Sam joined Main Street to help increase the sustainability of new and existing businesses in Skowhegan and create a viable community for young, smart, energetic entrepreneurs to prosper and build roots. He has served as chair of the Business Enhancement Committee since 2014.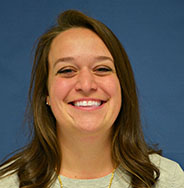 Lisa Landry
Lisa grew up in Skowhegan and is actively involved in the community. She earned her bachelor's degree in political science from the University of Maine and went on to earn her law degree at Maine Law in 2011. Lisa returned to Skowhegan and practiced law at Perkins, Townsend, Shay, & Talbot. In 2015 she became director of human resources at Redington-Fairview General Hospital. She is a member and assistant district governor of the Skowhegan Rotary Club and a Kennebec Behavioral Health parent board member. Lisa and her husband, Todd, live in Norridgewock with their family. She is committed to the long-term vitality of the Skowhegan area.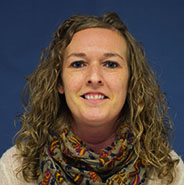 Darcy Spooner
Darcy is co-chair of the Promotions Committee and co-owner of Country Crow Primitives with business partner Tammy Breault. She earned her associate's degree in business marketing and management from Kennebec Valley Community College and owned an online business before opening the storefront on Water Street. Darcy volunteered for several of Main Street's committees before joining the board. Darcy lives in Skowhegan with her husband and is excited to be a part of growing our town and supporting young entrepreneurs.
Pam Powers
Pam owns Skowhegan's Bigelow Brewing Company with her husband, Jeff.
Fawn Wentworth
Fawn is the marketing officer/director at Skowhegan Savings Bank.