Registration for the second Main Street Skowhegan Savings Entrepreneur Challenge is open! If you are interested in participating in the challenge—which features more than $23,000 in benefits and incentives for the winning entrepreneur—please click on the button below and complete the form.
Open to anyone looking to start or expand a business in Skowhegan, the Entrepreneur Challenge will feature a series of seminars designed to provide participants with in-depth information about starting a business. Participants will hear from small business owners about their experiences and from business professionals about insurance needs, financing options, required permits, and more.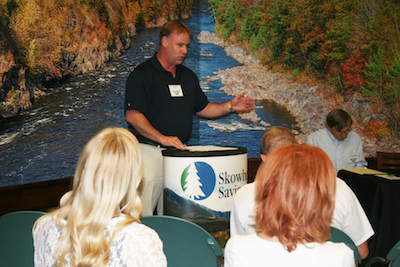 They'll learn how to craft a business plan from start to finish, and they'll compete for a benefits package of more than $23,000 by submitting their completed plan and presenting their business idea to a panel of judges.
The benefits package includes the following: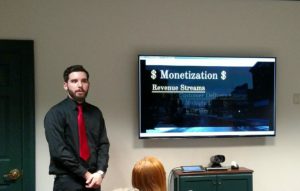 2017-18 Entrepreneur Challenge Timeline:
September 15, 2017: Registration opens
October 11, 2017: Phase 1 – Starting Your Maine Business seminar (part one)
October 25, 2017: Phase 2 – Starting Your Maine Business seminar (part two) and criteria for business concept
November 1, 2017: Business concept pitches due
November 15, 2017: Phase 3 – Creating Your Maine Business Plan seminar (date tentative)
January 5, 2018: Phase 3 – Business plans due
January 2018: Announcement of finalists advancing to Phase 4 – Final Pitch
February 2018: Phase 4 – Final pitch presentations at Skowhegan Savings
February 2018: Announcement of winner
June 2018: Business must be open
For more details, including rules and regulations, please consult the 2017-18 program.
Developed by Main Street Skowhegan's Business Enhancement Committee in 2015, the Entrepreneur Challenge is designed to strengthen Skowhegan's economy and spur business development in the region. Learn more about the first Entrepreneur Challenge here.
The committee will share additional information about the program and will be available to answer questions at the Skowhegan Chamber Business After Hours event at Skowhegan Savings Bank (13 Elm Street) on Wednesday, Sept. 27, from 5:30 to 7 p.m.