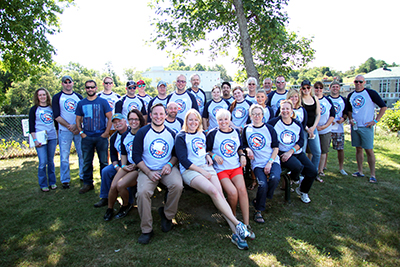 As a small nonprofit, we are always grateful to anyone who wants to get involved. Please see below for ways you can help make Skowhegan a better place to live, work, and visit.
Volunteer
We couldn't continue the important work of revitalizing Skowhegan without our much-appreciated volunteers. If you're interested in pitching in, please email us at info@mainstreetskowhegan.org. We thank you in advance!
Give
All donations to Main Street are tax-deductible. Select a specific area of giving:
Skowhegan Strategic Plan for Community Transformation Fund
Help us implement the strategic plan and make Skowhegan a thriving economic, cultural, and recreational destination where residents enjoy a high quality of life.
Langlais in Skowhegan Sculpture Fund
Support the siting, maintenance, and educational efforts surrounding Skowhegan's 25 Bernard Langlais sculptures.
Public Gardens Fund
Help us buy and maintain trees, shrubs, flowers, and other plantings for town. Most labor for these projects is donated.