There's always a lot going on at Main Street Skowhegan. See below for some of our current and past projects.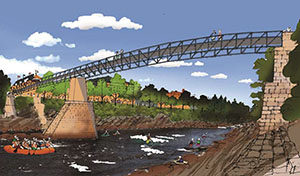 Run of River Whitewater Recreation Area
Run of River is a proposed whitewater recreation area in and around the Kennebec River Gorge that will position Skowhegan as a tourist destination. Features will include a whitewater play park with enhanced rapids and waves, terraced seating, a four-season trail system, pristine fishing waters with improved fish habitat, a riverfront promenade, a boathouse, and an array of parks. Main Street is currently completing a business plan for Run of River and will partner with the Run of River Committee on a capital campaign. For more information, see the Run of River page at VisitSkowhegan.com.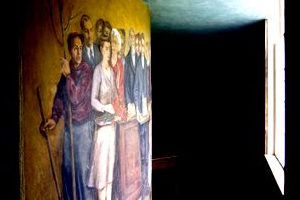 Somerset Cultural Planning

Main Street and the Wesserunsett Arts Council are currently gathering information about cultural resources in Somerset County, including those related to recreation, agriculture, the arts, history, community, and more. We'll use the information to craft a cultural plan that will leverage and promote those resources to help drive tourism to the region and boost the economy. For more information and to fill out our Public Opinion Survey, click here.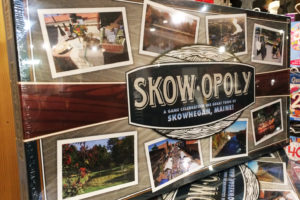 Skowopoly
In 2016 Main Street created Skowopoly, a version of the beloved board game Monopoly featuring Skowhegan businesses and organizations. All proceeds benefit Skowhegan revitalization projects—click here for a quick video of people playing the game and for information on how to purchase.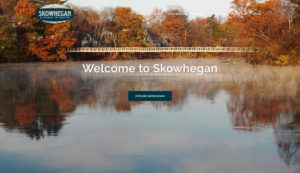 VisitSkowhegan.com
In 2016 Main Street created and launched VisitSkowhegan.com, a website designed to promote the Skowhegan area and all it has to offer, including restaurants, lodging, activities, events, and more. Check it out—you won't be disappointed!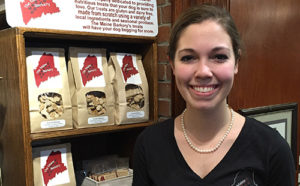 Main Street Skowhegan Savings Entrepreneur Challenge
In 2015 Main Street Skowhegan and Skowhegan Saving Bank teamed up with area organizations and business leaders to develop an entrepreneurship program. The program winner, Amanda Clark of the Maine Barkery, received a $20,000 incentive package to expand her business, and three runners-up also received benefits. For more information see the Entrepreneur Challenge page.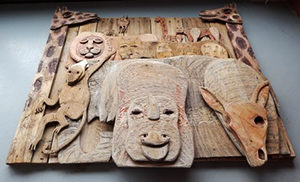 Langlais in Skowhegan
Main Street Skowhegan received 25 Bernard Langlais sculptures from the Kohler Foundation. Restored pieces have been installed at the Skowhegan Free Public Library, Main Street Skowhegan office, Skowhegan Municipal Building, Skowhegan Community Center, Skowhegan Area Chamber of Commerce, and several outdoor locations. Find more details and a list of all the sculptures and their locations here.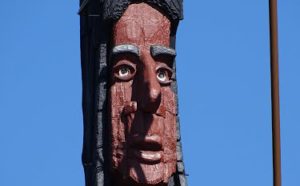 Skowhegan Indian Sculpture Restoration
Skowhegan's iconic 62-foot wooden sculpture was crafted by renowned Maine artist Bernard Langlais and "dedicated to the Maine Indians, the first people to use these lands in peaceful ways." Main Street worked with the Skowhegan Area Chamber of Commerce to provide leadership for the Skowhegan Indian Restoration Committee. With help from many donors, Main Street finished fundraising in April 2014, and the restoration work was completed that August. Find more information on Langlais artwork in Skowhegan here.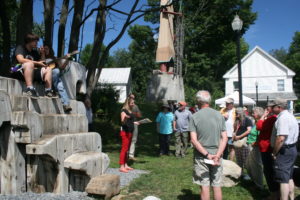 Langlais Park
After raising funds for the Skowhegan Indian sculpture restoration project, Main Street made plans to develop a mini park and viewing area in front of the sculpture. Main Street built a cast stone walkway and added new signage. An educational garden of edible and medicinal plants traditionally used by the Abenaki people completes the park. Find more information on Langlais artwork in Skowhegan here.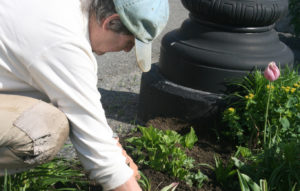 Public Gardens
Main Street Skowhegan volunteers have improved downtown Skowhegan's public gardens over the last few years and play a major role in our community's ongoing revitalization. Main Street's head garden coordinator makes plans for the year, coordinates volunteer parties, and engages students, the Skowhegan Rotary Club, and other groups to plant flowers, clean up garden beds, and perform ongoing maintenance.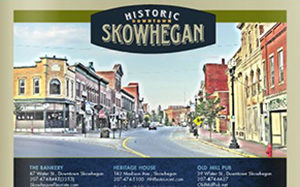 Branding Initiative
In 2011 Main Street Skowhegan led a town branding initiative, resulting in the creation of a standardized look and feel for signage, logos, and materials. It also provided a standard messaging platform for telling Skowhegan's unique story.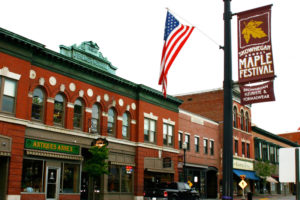 Streetscape Amenities
Through the Communities for Maine's Future Bond and a Downtown Plan, Main Street Skowhegan was able to help the town leverage half a million dollars of new infrastructure investment for better pedestrian crossing lights. With help from the Maine Community Foundation, Environmental Funders Network, and Skowhegan area businesses and volunteers, Main Street now has four seasons of street-pole banners. In partnership with the Sewall Foundation, downtown walkability has been improved.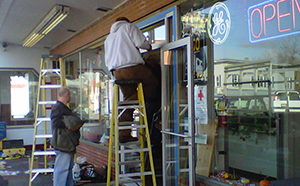 Facade Improvement Program
Since 2008 there have been three rounds of Community Development Block Grant building facade improvements, affecting more than 40 businesses.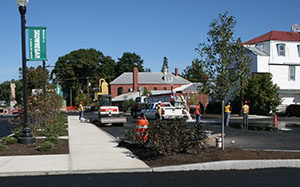 Pedestrian Connector Project
After Main Street Skowhegan oversaw the process of drafting a design plan and writing a state grant, construction began in 2014. Main Street then worked with the Skowhegan Economic Development Department to apply for a federal grant to finish the second phase of work to the parking lot, which included a new asphalt surface and much-needed storm water infrastructure improvements to stop flooding in nearby businesses.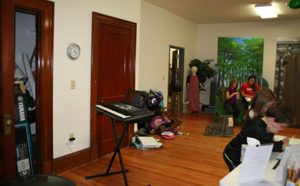 McLellan Building Rehabilitation
Main Street Skowhegan applied for and received a grant from the Sewall Foundation to kickstart the rehabilitation process. Deteriorating storage rooms were turned into a multi-use studio now inhabited by Midge's Theater Arts Studio, Kid Friendly Photo, a Pilates instructor, and a yoga instructor. Another room was renovated to serve as a community exercise room. Main Street secured grant funding to acquire equipment and a key-card system so downtown employees and residents can access the room for their improved wellness.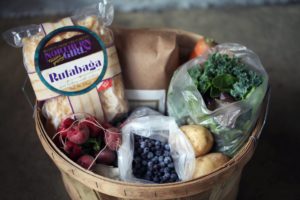 Food Hub
Work with the Sewall Foundation enabled Main Street to help develop Skowhegan as a food hub, with a multi-farm CSA—or Community Supported Agriculture, a model for buying local food in which the customer purchases a share of the harvest and receives a weekly basket of seasonal foods.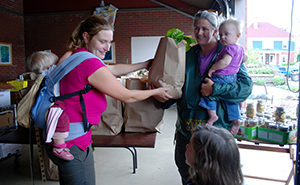 Nutrition Assistance
In partnership with the Skowhegan Farmers' Market, Redington-Fairview General Hospital, Somerset Public Health, MCD Public Health, and MeHAF, Main Street Skowhegan helped low-income families and patients at risk for developing diet-related illnesses increase their consumption of fresh fruits and vegetables from the local farmers' market. Wholesome Wave and Harvard Pilgrim Health Foundation support these innovative initiatives.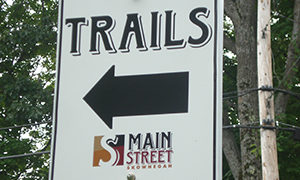 Worksite Wellness
Main Street Skowhegan worked with Somerset Public Health to offer nutrition incentives for any small business owner or employees who take part in the Worksite Wellness program. Through support from the New Balance Foundation, Doree Taylor Foundation, Johnston Family Foundation, and Bingham Program, food shares from more than 40 area farms are improving the eating habits of working families. This program in Skowhegan has been replicated in nine other communities statewide as the Healthy Maine Streets program. The program continues under the care of Somerset Public Health.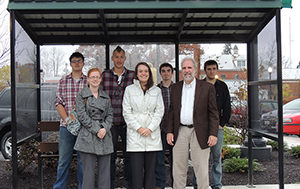 Mass Transit
Main Street Skowhegan worked with the Kennebec Valley Community Action Program (KVCAP), Somerset Public Health, and area towns to plan transit service. In November 2012 two Somerset Explorer bus lines opened. They operate in Skowhegan and connect to Madison, Anson, and Norridgewock.