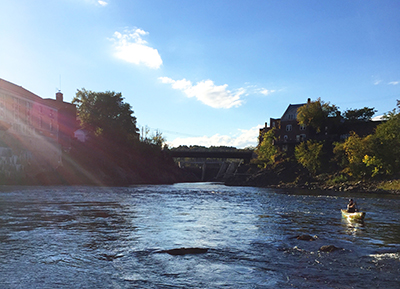 Run of River is a proposed whitewater recreation area in and around the Kennebec River Gorge that will position Skowhegan as a tourist destination. Features will include a whitewater play park with enhanced rapids and waves, terraced seating, a four-season trail system, pristine fishing waters with improved fish habitat, a riverfront promenade, a boathouse, and an array of parks.
Main Street is currently completing a business plan for Run of River and will partner with the Run of River Committee on a capital campaign.
For more information, check out the video below and the Run of River page at VisitSkowhegan.com.